K-CAR Race Round 4 4/9/2011 @ Bira Circuit , Thailand
Memang best tgk geng2 kita dari DAIHATSU CLUB THAILAND layan corner kat Bira Circuit , harap2 satu hari dapat pi sane time diorang race. Insyallah. Kebanyakan yg terbabit dalam race macam biasa model Daihatsu L70. Diorang nih memang kaki trek tegar, seperti yang aku dah update sebelom nih ..ini Round ke 4 . So nak tau camne keadaan masa rase tuh ,,,enjoy pic bawah tuh.
Special thank to Mr Thep @ Mira Drag and Nus Kittakan for the picture.
More pic click >>
http://keicar4life.blogspot.com/2011/09/k-car-race-round-4-492011-bira-circuit.html
_________________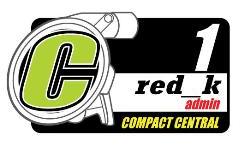 Keicar4Life Blog
www.keicar4life.blogspot.com
Performance Parts - Thai Msports Trip - Keicar News
Once Compactmotorsports, Forever Compactmotorsports