Jumlah Keicar yg join kali ni 6 buah jek. Kali nih race dalam keadaan basah, memang mencabar ...kalo stakat kete power ,tip top ..lom tentu lagi leh podium, joki kene hati kering haahaa..baru la mantap. Bukan calang2 yang sanggup harung and berjuang same2 dengan geng starlet & mini.
Percaturan mechanic masing2 pon main peranan gak, dari segi tayar ape nak pakai....strategi race lagi etc. Crew team paling sibuk skali, kejap tukar tayar on the road , kejap tukar tayar semi slick..lap cermin, tukar wiper blade....ade lak tuh siap urut blakang joki hehe...ape2 pon satu suasana sihat, seronok aku tengok Team masing2 function seperti diharapkan..semangat utk race tuh penting.
So far battle paling menarik aku tengok adalah antara Sing Boy, Amri & Razee, memang terbaik. Korang memang joki idaman la...btul2 hati kering, aku tabik. Persaingan Heat 2 last lap memang sengit, tapi apakan daya Amri takde luck, Sing Boy win again. Takpe Amri next round try lagi. Razee plak selesa di tempat ke 3 tanpa sebarang cabaran.
Congrats to winner yg kalah cuba lagi next round December 2012.
To organizer, good job..walaupun hujan & banyak excident etc event tetap berjalan lancar keep up the good work guys.
Result Cat. Special Kei
1st Sing Boy
2nd Amri
3rd Razee
More pictures click >>
http://www.keicar4life.blogspot.com/2012/11/saturday-night-fever-round-7-2012.html
_________________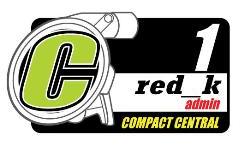 Keicar4Life Blog
www.keicar4life.blogspot.com
Performance Parts - Thai Msports Trip - Keicar News
Once Compactmotorsports, Forever Compactmotorsports