Citer2 best time tuh :-
- Black n gg datang paling awal
- Bro deris sponsor paling besar mlm tuh
- Suprise Bday cake utk mak aku mlm tuh sebelom geng2 COMAPCT dtg ..
- Kehadiran JAWA RIANG RACING TEAM (lijet , jawa, vuiton,waty) mlm tuh . lijet n jawa tdo umah aku sebab dah tak larat blik ...special thansk to vuiton sebab tolong aku khemas. Soory tak sempat amik pic korang ..
- Deris , bearz n toros ...pon lepak sampai pkol 3am ..
- Special thanks to MIG AUTOWORK sponsor lampu utk BBQ pit ..
- kz n qz menang cabutan bertuah ,,bawak blik susu dugro haha ..
- Geng nak tambah silakan ... haha
More picture leh tgk kat FACEBOOK aku ....Find ME on Facebook WAN AZIZUL FITRI ..
OR
Click link below:-
http://www.facebook.com/album.php?aid=242243&id=782169400&l=518cc701dc
_________________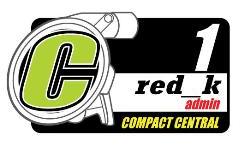 Keicar4Life Blog
www.keicar4life.blogspot.com
Performance Parts - Thai Msports Trip - Keicar News
Once Compactmotorsports, Forever Compactmotorsports